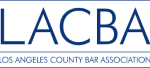 Laguna Hills Family Lawyer
Orange County Family Lawyer Fighting for Your Future
Divorce and other family law matters can be stressful and complicated. The decisions made by the court during these and other proceedings can result in long-term consequences for you and everyone in your family. It is crucial to retain a dedicated attorney who can advocate for your interests and needs while explaining the options that are available to you. Sabrina C. Fernandez is a family attorney who guides Orange County residents through issues related to divorce, paternity, guardianships, and related matters. She also can provide representation in criminal proceedings or help you seek or defend against a restraining order in a Southern California court.
Family Law
In California, you may be able to obtain a summary dissolution of your marriage or a divorce. In order to be eligible for a summary dissolution, the spouses must have been married for less than five years, have no children together, not rent land or buildings, sign an agreement dividing property and debts, and agree that neither of the partners will receive spousal support, in addition to meeting certain financial requirements. More often, a couple will go through a divorce, which may raise issues related to property, child support, alimony, and child custody.
California is a community property state. This means that during a divorce, the net value of the marital assets that each spouse gets should be equal. Of course, each physical object is not divided in half. In some cases, a spouse is awarded the marital home, and the other spouse gets other real estate and other assets that are equivalent to the value of the marital home. An Orange County family attorney can help you pursue an allocation of assets that makes sense in your circumstances.
Divorce
A divorce is usually based on irreconcilable differences, although incurable insanity is also an available ground. Irreconcilable differences are grounds that make it apparent to the court that the marriage should be terminated because it has broken down beyond repair, and the spouses are not likely to reconcile.
The future of any children whom the spouses share is often a contested issue in a divorce. California courts prefer to give joint legal and physical custody to parents who agree to it. If the parents do not agree, the court will consider the best interests of a child to make a decision about how the parents will share time with that child. The judge does not give a preference to either parent based on their sex. A child's best interests are determined by looking at the child's health, safety, and welfare, taking into account the presumption that children benefit from frequent and continuing contact with both parents. This standard permits significant discretion for a judge, so a parent going through a child custody proceeding in Orange County should retain a family lawyer to make sure that their voice is heard.
Paternity
Establishing paternity means that the parents of a child or a court decide who a child's father is. In some cases, courts assume the father's identity, such as when a child is born during a marriage, in which case the mother's husband is presumed to be the father. Similarly, if a man lives with a child and mother in a family-like way, and the man has shown a commitment to the child, he is assumed to be the child's dad, even if he is not the biological dad.
If these two circumstances are not present, paternity needs to be proven. It can be proven voluntarily when a father and mother sign a voluntary declaration of paternity. By signing a voluntary declaration of paternity, both parents acknowledge that they are the parents and that the father is the child's legal father with both the rights and the obligations that this status entails. Another way to establish paternity is when the child's mother, the child's father, the local child support agency, or an adoption agency brings a paternity action in court.
Guardianships
Legal guardians of children have many of the same rights and obligations as parents. They can make important decisions about where the child lives and attends school, and they can make medical decisions about the child's health care. A guardianship is a court order declaring that somebody who is not a child's parent should take care of the child. An Orange County family lawyer can help a potential guardian seek this order or advise someone who wants to oppose it.
Guardianships are sometimes also created for incapacitated adults through an order of probate court; these guardianships are known as conservatorships. The probate court must conclude that the incapacitated adult cannot take care of their finances and personal affairs. A conservator is charged with taking care of an adult by making sure that the individual's daily needs are met.
Restraining Orders
Often, restraining orders are sought in domestic violence cases. A restraining order is a court order that requires an intimate partner or abusive spouse to stay a certain distance away from you. In some cases, family members other than an abuse victim are protected by a restraining order. Restraining orders usually last up to three years in California, but they can be permanent in certain cases. When the person who is the subject of the restraining order does not follow it, they can be charged with a misdemeanor, a felony, or contempt of court. Restraining orders can have an impact on family law matters, as well as criminal charges.
Criminal Defense
Crimes and the punishments associated with them in California are described in the Penal Code. Among other things, it is illegal to use physical force against an intimate partner or state threats of harm to an intimate partner. Penal Code section 273.5 makes it illegal to inflict a physical injury that causes a traumatic condition, for example. Even if the only result is a bruise or swollen nose, this law could be used to charge the perpetrator. Sometimes additional charges are associated with domestic violence, such as revenge porn under Penal Code section 647(j)(4). There may be defenses available, and it is important to retain a criminal defense attorney who understands the potential impact of a criminal sentence on your relationship with your loved ones.
Seek Representation From a Family Attorney in Orange County
Sabrina C. Fernandez takes pride in providing compassionate and trustworthy legal representation to her clients. If you are concerned about a family or criminal matter, she is ready to take the stress and uncertainty out of the process for you. She represents people throughout Orange County, including in Santa Ana, Tustin, Mission Viejo, Laguna Beach, Laguna Hills, Dana Point, Newport Beach, and San Clemente, as well as in Riverside, San Bernardino, and Los Angeles Counties. Call us at (714) 543-0451 or (949) 916-4363 or use our online form to set up an appointment.
Client Reviews
Contact Us
Fill out the contact form or call us at (714) 543-0451 or (949) 916-4363 to schedule your free phone consultation.