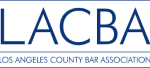 Family Law
Divorce Attorney Representing People Throughout Orange County
It can be stressful to deal with family law matters and their implications. Whether you are getting a divorce, adopting a child, or dealing with child custody issues, the outcome matters tremendously to you. However, emotions may run high, and it is easy to make a mistake or error in judgment that could affect you for years to come. An experienced Orange County family law lawyer's representation can make a difference to the long-term wellbeing of your children and you. Sabrina Fernandez is a trustworthy, compassionate attorney who may be able to help you in this area as well as in pursuing a restraining order or establishing a guardianship.
Common Issues in Family Law Matters
California is a no-fault divorce state. Neither your spouse nor you need to show that the other has done something wrong, such as adultery, to obtain a divorce. You can file for divorce due to irreconcilable differences. Alternatively, you can file for divorce due to a spouse's incurable insanity. Either your spouse or you must meet a residency requirement. You will need to have lived in California for six months, and in Orange County for three months, to file for divorce in Orange County.
One issue that commonly comes up in a divorce is how to divide the marital property. With regard to property division, California follows the theory of community property. That means that everything that you own together with your spouse must be divided evenly when you divorce. Each of you gets 50%, but this does not mean that each asset is split 50/50. Instead, the total value of the marital estate must be evenly split. Marital property can include anything earned during the marriage, property acquired during the marriage using marital income, and debts. Anything owned before the marriage, acquired after a legal separation, or received as a gift or inheritance can be separate property, as long as it does not become so commingled with marital property that it cannot be traced. A family law attorney can advise Orange County residents on how these complex rules may apply to their situation.
Issues such as child custody and child support also have the potential to become quite heated. Sometimes a parent who is told to pay child support feels resentment, thinking that the payments are for the other spouse, when they are actually payments made to support the child. All children are entitled to their parents' financial support in California, no matter what their parents' relationship is and they are entitled to have the same lifestyle that each parent is experiencing.
To determine the amount that should be paid, the judge will follow the child support guidelines. The judge will look at the net disposable income for each parent, as well as other sources of income, such as overtime, property, rent, tips, bonuses, and commissions. The support order is based not only on the parents' incomes but also on how much time each parent spends with the child. The court calculates how many hours a parent physically spends with a child, and the less time that is spent with the child, the more child support that may need to be paid. Orange County family law attorney Sabrina Fernandez can help you present evidence to support your position on the appropriate amount. A judge can order financial support that covers shelter, clothing, and food, as well as health insurance, child care, unpaid medical bills, travel costs for visitation to take place, and other activities.
Child Custody and Visitation – The Most Important Issues in Family Law
Child custody and visitation is often the main issue during a divorce. There are two kinds of custody: legal custody and physical custody. Legal custody involves making crucial decisions about a child's welfare, health, and education. Physical custody involves who lives with the child and whom the child visits. Courts look carefully at what is in the best interests of the child, rather than the parents, and there is no automatic awarding of the child's custody based on the child's gender or any gender bias that a mother is a better parent. Factors to be considered in determining a child's best interests include the child's health and age, the emotional bond between each parent and the child, the capacity of each parent to care for the child, any history of family violence or substance abuse, and the child's bond with their home and community, including school. Child custody and visitation is all about your child/children and must be handled with the utmost attention and care. Going to court without representation on this issue is a big risk! An experienced attorney who knows the process and has experience with the Judicial Officers who are making decisions on your children and life is essential.
Discuss Your Situation With a Family Law Lawyer in Orange County
Sabrina Fernandez prides herself on representing clients with tenacity, compassion and dedication. If you are concerned about a divorce or a related family law matter, you should contact her to find out what she can do for you. She represents people in cities such as, but limited to, Santa Ana, Tustin, Mission Viejo, Laguna Beach, San Clemente, and Laguna Hills. Contact us at (714) 543-0451 or via our online form if you need assistance with a family law matter, a guardianship, or a restraining order.
Client Reviews
Contact Us
Fill out the contact form or call us at (714) 543-0451 or (949) 916-4363 to schedule your free phone consultation.