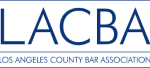 Guardianship
Orange County Lawyer Protecting the Interests of Children
A guardianship is created when a court orders somebody other than a child's parent to maintain custody of the child or manage the child's property, or both of these things. When a parent passes away, or when one, or both, parents are unable to care for their minor child due to drugs or mental conditions, a guardian may be appointed by the court. Sabrina Fernandez is an experienced and trustworthy Orange County guardianship lawyer who may be able to help you with establishing a guardianship or addressing another family law matter.
The Process of Establishing a Guardianship
Guardianships are legal relationships. A court can appoint a guardian in juvenile dependency court or based on a petition filed by a non-parent who is seeking a probate guardianship.
A probate guardianship is often set up because a child lives with an adult who is not the child's parent, and the adult needs a court order in order to be able to make decisions for the child, such as which doctor the child will see and which school the child will attend. These guardianships are requested by a person asking the court to be appointed or somebody else who wants the court to appoint a guardian for a minor, who is a person under age 18. Probate guardianships do not involve minors who are awarded to people who are not their parents through juvenile dependency proceedings involving Child Protective Services (CPS).
Probate guardianships come in two forms in California. One involves guardianship of the person, while the other involves guardianship of the estate. A guardianship of either or both could be necessary when one or both parents have a serious mental or physical illness, are in the military, need to go to rehab, go to jail, have a history of abuse, or have a serious substance abuse problem. A guardianship attorney in Orange County can help you navigate through this process with less stress and concern. The process is intense, emotional and can be very confusing. If there is an urgent, immediate need because the minor child/children is subjected to an imminent risk of harm, than an ex parte/emergency Petition for Temporary Guardianship should be requested. Should it be necessary to extend the Guardianship a Permanent Guardianship would be the next step.
A guardianship of a person requires the guardian to care for a child in the same manner as a biological parent is supposed to do. The guardian of a person can make legal decisions about the child with regard to important matters such as education, medical issues, and religion. If necessary, the guardian of a person could secure a restraining order in connection with harassment or domestic violence. The guardian of a person also has physical custody and is supposed to take care of making decisions about food, clothes, shelter, seeking doctor or dentist care, school, and special needs. He or she can be a relative, a friend of the family, or another person who is capable of raising a child and has had a relationship with the child. When appointing a guardian of a person, the court is supposed to examine the best interests of the child so that the child can grow up in a loving, safe, and stable environment.
Guardianships of the estate are created to manage a child's money, property, or income until they reach adulthood. For example, if a child inherits money or assets from parents who have passed away, an Orange County guardianship attorney can help set up a guardian of their estate. Guardians of the estate are supposed to manage a child's property, income, or money, make intelligent investment decisions about the property, and otherwise handle the finances appropriately.
When only one parent passes away, the surviving parent is likely to be appointed guardian of the estate. In some cases, such as when both parents pass away, a relative or family friend becomes the guardian both of the person and of the estate, while in other situations, it may be necessary to appoint two separate people for these important roles. The appointed guardian will be responsible for protecting the minor's interests of the estate and prepare a yearly accounting for the court until the minor emancipates and can handle their own affairs.
Guardianships are not the same as adoptions. In guardianships, parents retain their parental rights and can ask for reasonable contact with their children. Unlike with an adoption, a court supervises a guardianship and can terminate a guardianship if the parents become capable of taking care of the child. In an adoption, by contrast, a biological parent's rights are permanently terminated, and the child's legal relationship with the adoptive parents becomes permanent and equal to the relationship with the birth family. In other words, the child inherits from adoptive parents in the same manner as a birth child, and the court does not oversee the activities of the adoptive family. If a guardianship is in place for a period of two (2) years, or longer, without involvement from the parents, a Guardian may petition to adopt the minor. If the Court finds this in in the best interests of the minor, an adoption can be granted.
Consult an Experienced Guardianship Lawyer in Orange County
Sabrina Fernandez takes pride in providing compassionate and comprehensive legal representation to her clients. If you are seeking a guardianship in Orange County, you should contact her to understand your options and determine your course of action. She assists people in areas such as, but not limited to, Santa Ana, Tustin, Mission Viejo, Laguna Beach, San Clemente, and Laguna Hills. Contact us at (714) 543-0451 or via our online form.
Client Reviews
Contact Us
Fill out the contact form or call us at (714) 543-0451 or (949) 916-4363 to schedule your free phone consultation.